Actimize – Financial crime, Risk & Compliance Solution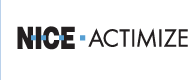 Разрабочик: NICE

Actimize  – система, позволяющая отслеживать подозрительную активность в отношении транзакций и каналов движения денежных средств.
На базе алгоритмов, разработанных с учетом мировой практики и опыта ведущих регуляторов, система в оперативном режиме позволяет отслеживать признаки возможного наличия правонарушений: выставления/снятия фиктивных заявок, совершения сделок без экономического смысла, торговли с использованием инсайдерской информации, манипулирования ценами и других.
Actimize  способен обеспечить широчайший охват данных, выявлять и сообщать о подозрительных операциях, связанных с отмыванием денег и финансированием терроризма.
Решение помогает обеспечить фирмам уверенность, что их действия удовлетворяют текущим нормативам и быстро адаптироваться к меняющейся нормативной базе.
All Actimize solutions leverage the single, flexible, scalable and patented Actimize core risk platform to simplify implementation, drive process efficiencies and lower total cost of ownership.
| | |
| --- | --- |
| | Handles true real-time transaction monitoring to detect and prevent anomalous behavior |
| | |
| | Deployed at 100+ sites around the world, across a variety of organizational types and sizes |
| | |
| | Can be used on a stand-alone basis for clients' customized development needs |
The Actimize Platform underpins all Actimize enterprise-wide fraud prevention, anti-money laundering, brokerage compliance and enterprise risk management solutions. It supports the full risk management lifecycle – from modeling and execution, to investigation and oversight – with three key capabilities:
h2Configuration tools to develop and customize analytical models, data sources and business processes at both the business and IT levels.
A scalable, data source agnostic engine for detecting anomalies in real-time, on-demand or batch, using a comprehensive range of analytics capabilities. Supports enterprise requirements such as load balancing, data caching, multi-site support and more.
Comprehensive capabilities for various user groups, including case and alert management, dashboards and reports, books and records, and ad-hoc queries and investigations.
Key Benefits of the Actimize Platform
The Actimize platform handles billions of transactions daily at major institutions such as Lloyds TSB, Crédit Agricole and Citibank. It ensures every Actimize solution provides maximum risk protection and unmatched reliability so organizations can:
Efficiently execute sophisticated analytics

Support both real-time and batch transaction processing; handle thousands of transactions a second. Leverage the platform's comprehensive range of analytic capabilities, including Actimize's proprietary Phase Based Analytics, to identify anomalous customer and employee behavior.

Leverage packaged capabilities and open analytics

Balance the need for proven, off-the-shelf analytics with the capability to develop new rules / models with easy-to-use graphical tools.

Drive process efficiencies

Automate and streamline investigations – with alert generation and comprehensive workflow and investigation management – with a system optimized over the past decade at the world's leading institutions.

Adapt to changing organizational needs

Adapt logic, processing and policies with user-friendly controls and tools, with and without IT support. New solutions can easily be deployed on the common platform to meet changing business needs.

Yield faster returns

Proven, out-of-the-box analytics detect and prevent issues immediately. Speed implementation with flexible data mapping to legacy environments and a data source agnostic architecture.
Monitoring & Investigation
As part of its core platform, Actimize provides comprehensive monitoring and investigation capabilities to drive staff productivity.
| | |
| --- | --- |
| | Case management, reporting and role-specific dashboards |
| | |
| | Web-based investigative tools support collaboration; powerful query tools simplify data-intensive investigations |
| | |
| | Deployed at 100+ financial institutions, serving thousands of end-users |
Key Benefits of Actimize Monitoring and Investigation
The Actimize monitoring and investigation capabilities enable business users to manage operations, conduct investigations and set policies across multiple channels. With a single interface for all Actimize solutions, clients can:
Reduce investigative costs

Conduct sophisticated ad-hoc analysis of case management data, transactions and reference data sources with a plain-language interface. Perform 'on the fly' analysis with intuitive querying; mine data from billions of records without IT support.

Drive staff productivity

Improve investigations and audits with enforced workflow and case management. Prioritized alerts focus investigators on the highest risk issues. Collaborate with the click of a button to elevate and share investigation data.

Improve program oversight

Enable managers to make better-informed decisions through the use of interactive and customizable dashboards, reporting tools, and audit trails to gain insight into trends, alert activity, workflow analysis and risk areas. Provide rapid turnaround to internal and external auditors through comprehensive data retention features.
Integrated Fraud Management
Actimize Integrated Fraud Management solutions deliver real-time, customer-centric fraud prevention that supports a holistic, enterprise-wide fraud management program.
| | |
| --- | --- |
| | Fully integrated channel and line-of-business specific detection solutions that seamlessly share data for true cross-channel fraud management |
| | |
| | Advanced and comprehensive set of fraud framework services that provide detection, decisioning, and operations capabilities |
| | |
| | Used by top global banks, such as Bank of America and Lloyds TSB, and rated Strong Positive in Gartner MarketScope for Enterprise Fraud and Misuse Management |
Customer-centric, cross-channel, and cross-product fraud detection covers ATM, PIN and signature POS, and card not present transactions.
Cross-channel models for retail online and mobile banking, call center, and IVR channels, to detect fraudulent monetary and non-monetary transactions.
Multi-channel monitoring and analytics for commercial banking transactions (e.g. wires, ACH, payroll) and non-monetary transactions (e.g. template creation, transaction approval) with user, account, and company-level profiling.
Best practice rules and analytics for detection of suspicious incoming funds via electronic transactions and checks, to address schemes such as kiting and bust out fraud.
Proven rules and analytics, combined with proactive investigation tools, to detect theft of customer and bank assets, self-dealing, embezzlement, collusion, and identity shielding.
Specifically designed to provide a comprehensive and unified view of desk and trader data, enabling trading firms to mitigate the risk of rogue trading.
Key Benefits of Actimize Integrated Fraud Management
Financial institutions are challenged today by creative criminals using sophisticated fraud tactics, evolving regulations and legislation, increasing pressure to release new and innovative products, and the imperative to enhance customer experience to improve acquisition and retention. With customer-centric, enterprise-wide fraud prevention capabilities, Actimize enables these firms to adequately address these challenges and to:
Enable end-to-end fraud coverage

Detect and prevent fraud across bank channels and financial products, and respond rapidly to changing fraud patterns and regulations, with a comprehensive set of fraud management tools and capabilities.

Reduce financial losses

Apply proven analytics, detection logic authoring, and Actimize's breadth of global fraud expertise for superior detection model performance. Monitor transactions in real time, allowing for targeted interdiction to minimize losses and improve customer experience.

Increase productivity and lower operational costs

Streamline fraud operations and support core fraud management functions – alert routing and prioritization, workflow management, investigation, and operational performance reporting – with intuitive, web-based tools.

Enhance customer experience

Enable risk-based authentication methods and customer contact strategies for effective fraud prevention and an enhanced customer experience. Allow customers to continue to transact while fraudulent attempts are blocked for investigation with real-time detection and efficient fraud resolution processes.
Продукты «NICE» включают: «NICE SmartCenter, NICE Perform Interaction Recording, NICE Perform eXpress (NPX), NICE Quality Management, NICE Interaction Analytics, NICE Real-Time Guidance, NICE Packaged Business Solutions, NICE Feedback, NICE IEX Workforce Management, Performance Manager, Network Embedded Logger and NiceCall Focus III, Actimize Fraud Prevention Suite, Actimize Anti-Money Laundering Suite, Actimize Brokerage Compliance Suite, Actimize Enterprise Risk Case Manager, Mirra IV, NICE Inform, NiceVision Net, NiceVision ControlCenter, NiceVision Analytics, NiceVision Digital, NiceVision SafeRoute, NICE Situator, FAST alpha Silver, NiceTrack»
Подробнее на русском:
http://www.fun.ru/finans.pdf
Теги:aml, anti-money laundering, banking, Business Soft, finance, fraud, platform
Trackback с вашего сайта.